Why join the LPMA?
London Property Management Association (LPMA) is a non-profit organization, located in London, Ontario Canada, that provides information and education to landlords.
LPMA represents the interests of both large and small property owners. The association has more than 400 landlord members representing approximately 35,000 rental units. The majority of members own or manage 10 or less rental units.
> More Information
Online Payments
*** The online payment system is currently disabled. We are working on finding an alternative payment system. To pay by credit card, please contact the LPMA office at 519-672-6999. We apologize for any inconvenience.
Advertising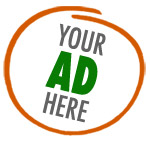 The LPMA offers many advertising opportunities at association events, the annual golf tournament, the annual trade show and on the website.
For more information, please explorer our Advertising section.